POGO: THE TWISTED PEPPER 1ST BDAY - CARL CRAIG, DARK ROOM NOTES, NOT SQUARES, SILENT DISCO, BARRY REDSETTA...
Yeah we know what you're thinking, another birthday in the Bodytonic world. After the year we've had opening up the Twisted Pepper, in arguably the hardest (and dumbest) year ever to open a new enterprise, never mind a club/venue/cafe based one and when many around us are really struggling, or worse, shutting down, we reckon it's cause enough to celebrate still being open alone! It's been a good year, but only in the last 3 months have we really started getting the hang of running the place properly. We've made a lot of changes front and back of house over the last 8 weeks with a good few more to come. It has taken a lot of time, arguments, patience & hard work, but 54 Middle Abbey St is starting to finally feel like a home in which we could stick around for a while to come.
Please Note... Advance Tix are e10 on <http://www.bodytonicmusic.com/store> until Monday 23rd only , will go up to e15 then .
---
THE HIGHLIGHTS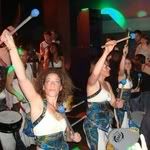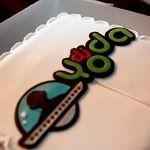 Some of the highlights that jump out at us include Villagers being the first live act to play the Stage room for an amazingly memorable show, Q-Tip's legendary after-party with Tip himself Djing to a full house going wild, Modeselektor absolutely tearing the roof off the main room for the Mr Jones Christmas Party & doing a 45 minute encore, the double Berlin Vs Detroit POGO double header with Carl Craig & Ben Klock, DJ Yoda almost causing the Stage room to burst two times over his mind blowing DJ & AV shows, Fabio quoting his epic gig with Benga as the best of the year on BBC Radio 1 show, 20 Piece Parisian Samba band Muleketu giving us the nearest thing to Rio Carnvial in a venue, amazing live gigs from local bands like Humanzi, And So I Watch You From Afar, Not Squares, Adebisi Shank, The Jimmy Cake, and also most exciting for us, getting our alternative events off the ground like our Banter discussion series with Jim Carroll, Comedy Ireland, Art expos with Crafty Beggars, The Small Print, Syntheastwood, NCAD and our Social Parties with Donal Dineen taking on a residency. We've some amazing international guest residencies lined up for 2010 but we'll leave that for another day to announce.
---
SURVIVING A YEAR BIRTHDAY
So our "surving a year'' birthday date is Saturday 28 November. We've a day and night of events and happenings ranging from art, photos , talks and comedy early evening to a serious range of music and AV later on. The idea is, as much as possible, to cover all the sort of events, gigs and music in one day and night that have made the Twisted Pepper what is it over the last year, with a nod to the local as well as the international.
Kicking off the evening will Jim Carroll's Banter "Review of the Decade" in the Mezz & Cafe with talks and music selections streaming live on the BT web, Comedy Ireland in the Stage with Dead Cat Bounce, leading into POGO with BT favourite Carl Craig in the Basement with POGO residents, Jim Carroll's On the Record hosting the Stage with the recently signed Dark Room Notes (actually the 1st band to ever play POGO), Not Squares & Jim himself on the wheels. In the Mezz a selection of non-Djing Twisted Pepper regulars will rock the Silent Disco.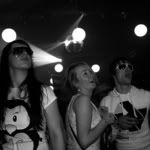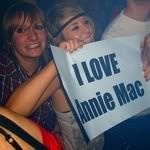 ---
THANKS FOR THE MEMORIES
Big thanks to all the crews who've been working hard with us on a regularl basis over the last year, Electric Shock, Richter Collective, ChoiceCuts, U:Mack, Psychotic Reaction, Reach, !Kaboogie, Wobble, Breakology, Breakdown, 174, A$$quake, Crafty Beggars, The Small Print, Thumped.com, Discotekken, Jim Carroll, Comedy Ireland, Spanner in the Works, FVF, Test and not to mention all the promoters, bands & artists who've hosted one off shows with us and helped really get the venue on the map and to where it is so far.
And most important big THANKS to all the punters who've made the once deemed impossible trek northside to Middle Abbey St to support us and make the atmosphere as rocking as it has been every weekend.
---
CARL CRAIG
Dancefloor experimentalist and top Detroit techno producer Carl Craig has few equals in terms of the artistry, influence, and diversity of his recordings. Few others have recorded so much quality music in such a variety of styles as has Craig, who jammed distorted beatbox samples into lo-fi electro riggings, crafted epic house tracks like his remix of Tori Amos' "God," and recorded the most sublime Detroit techno since godfathers Juan Atkins and Derrick May were at their peak. After an apprenticeship during the late '80s with May, Craig began releasing his own recordings in 1989, first on Derrick's Transmat imprint and later on his own label, Planet E Communications. During the following decade, Craig spread his work between solo aliases -- Paperclip People, Innerzone Orchestra, 69 -- and his own name. With each new project and each change of musical direction though, he distinguished himself as one of the few artists to consistently hit the mark with productions whose subtleties in the living room more than matched their infectious energy on the dancefloor.

When he was growing up and attending Detroit's Cooley High, Craig was turned on to a diverse musical diet ranging from Prince to Led Zeppelin to the Smiths. He often practiced on his guitar, but later became interested in club music as well through his cousin, who worked lighting for various parties around the Detroit area. The first wave of Detroit techno had already set sail by the mid-'80s, and Craig began listening to tracks courtesy of May's radio show on WJLB. He began experimenting with recording techniques using dual-deck cassette players, and later convinced his parents to buy him a synthesizer and sequencer. Craig also studied electronic music, including the work of Morton Subotnick, Wendy Carlos, and Pauline Oliveros. While taking an electronics course, he met a mutual friend of May and passed on a tape including some of his home productions. May loved what he heard and brought him into the studio to re-record one track, "Neurotic Behavior." Completely beatless in its original mix (since Craig didn't own a drum machine), the track was just as sublime and visionary asJuan Atkins' blueprint for cosmic techno-funk yet called on emotions previously found only on May's material.

The British fascination with Detroit techno was just beginning to take hold by 1989, and Craig was invited to witness the phenomenon firsthand by touring with May's Rhythim Is Rhythim project (which supported Kevin Saunderson's Inner City on several English dates). The trip became an extended working holiday as Craig helped out on production for a re-recording of May's classic "Strings of Life" and the new Rhythim Is Rhythim single, "The Beginning." He also found time to record several tracks of his own at R&S Studios in Belgium. On his return to the U.S., Craig released several R&S tracks on the Crackdown EP, recorded as Psyche for May's Transmat Records. Craig then founded Retroactive Records with Damon Booker, and despite working days at a copy shop, continued recording in his parents' basement.

Craig released six singles for Retroactive during 1990-1991 (as BFC, Paperclip People, and Carl Craig) but the label was dissolved in 1991 due to disputes with Booker. That same year, Craig formed the solo concern Planet E Communications for the release of his new EP, 4 Jazz Funk Classics (recorded as 69). Deliberately lo-fi and gritty with the implementation of funky beatbox samples, tracks like "If Mojo Was AM" presented a new leap forward after the compulsive sheen of Retroactive singles like "Galaxy" and "From Beyond." Besides the distortion of 4 Jazz Funk Classics, his other Planet E work during 1991 contained off-the-cuff nods to such disparate moods as hip-hop and hardcore techno. The following year's "Bug in the Bassbin" unveiled another Carl Craig alias, Innerzone Orchestra, and added elements of jazz to his beatbox frenzy. In the process, Craig became an uncommon influence on the early progression of the British drum'n'bass movement -- DJs and producers often pitched up "Bug in the Bassbin" from 33 to 45 rpm for a do-it-yourself jungle breakbeat.

The release of Paperclip People's "Throw" added disco and funk to Craig's growing list of active inspirations; his natural progression into remixes during 1994 provided the dance world with versions of Maurizio, Inner City, and La Funk Mob tracks plus a stunning reworking of the Tori Amos song "God" that lasted almost ten minutes. Thanks in large part to the Amos remix, Craig soon signed his first contract with major-label exposure, to the Blanco y Negro division of Europe's Mute Records. His first full-length, 1995's Landcruising, opened up the Carl Craig sound and gave it an epic feel closer in spirit to his earlier recordings, while the thematic tug of a journey around metro Detroit mirrored Atkins'Model 500 tracks like "Night Drive." Landcruising opened up the market for Craig's material, and several months later, R&S Records released 69's Sound of Music, a compilation of two EPs released the previous year for the Belgian label.

In 1996, the high-profile British house label Ministry of Sound released a new Paperclip People single called "The Floor," composed of hard, clipped techno beats but an elastic bass line and prevalent disco sample that earned it much airplay in house venues. Though he was already one of the most noted names in the world of techno, Craig's reputation began growing in the more general category of mainstream/global dance, and he soon became less tied to the mantle of Detroit techno than many of his contemporaries. Craig helmed one in the series of DJ Kicks albums released by Studio !K7 and spent several months based in London. He returned to Detroit later in 1996 to focus on Planet E, which released a Paperclip People album titled The Secret Tapes of Dr. Eich (mostly collecting previous singles) and a Psyche/BFC retrospective titled Elements 1989-1990. The new year brought the second proper Carl Craig LP, More Songs About Food & Revolutionary Art. He spent much of 1998 touring the world as Innerzone Orchestra with a jazzy trio. The project also released an LP, Programmed, expanding Craig's full-length output to seven -- though only three had appeared under his own name. Two collections appeared during 1999-2000, including the Planet E mix album House Party 013 and the remix compilation Designer Music.

Throughout the early 2000s, he was sporadically active, releasing a series of mix albums and compilations (2001's Onsumothasheeat and Abstract Funk Theory, 2002's The Workout, and 2005's Fabric 25), as well as the occasional production and remix. He overhauled Landcruising in 2005 and titled the release The Album Formerly Known As.... In early 2008, Craig compiled and mixed a two-disc set of his remixes, titled Sessions and released on !K7. ~ John Bush, All Music Guide.

---
DARK ROOM NOTES
www.myspace.com/darkroomnotesireland
"An impressive beast bubbling with dramatic hooks, alluring textures and a bundle of smart electro rock tunes." - Jim Carroll, The Ticket - Preview
---
NOT SQUARES